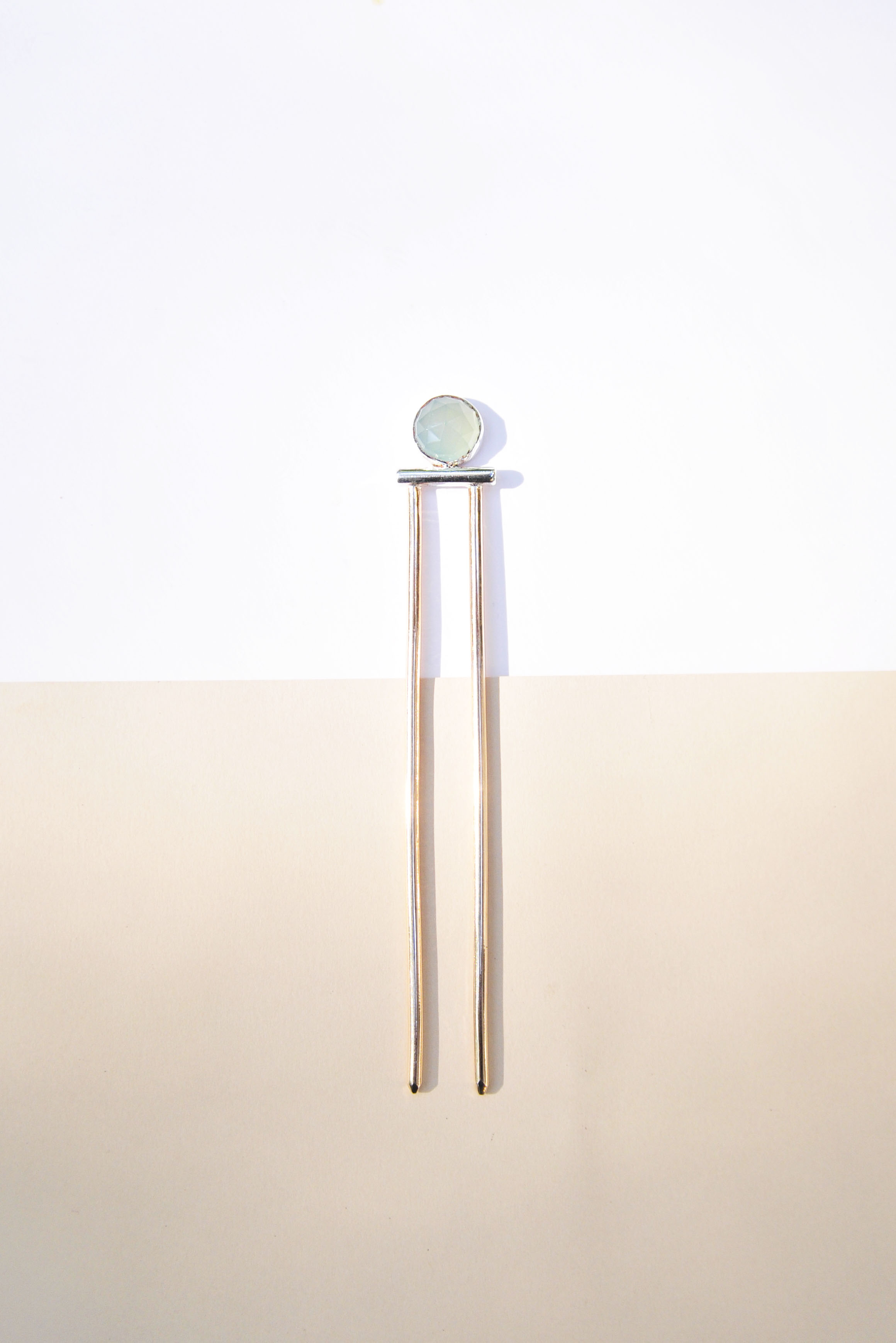 LUNE Chalcedony Hairpin
Handmade from bronze + sterling silver mounting with a faceted chalcedony stone. Stamped on the sterling silver back with our CN signature.

Approximately 4.5"L x .5"W

Looking for a how-to for wearing hairpins? See how we wear them in our Journal.

© 2019 Christina Nicole. All rights reserved.